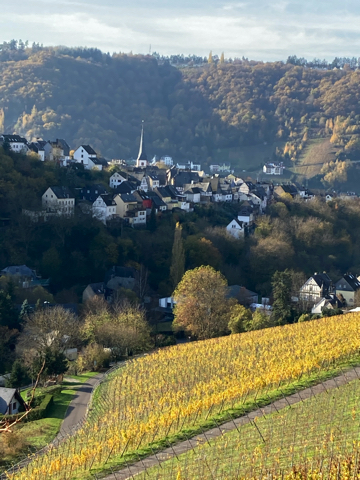 In het oude centrum van het pittoreske dorp Enkirch tussen de wijnheuvels biedt Ter Wadding Culinair een verzorgd en goed uitgerust appartement voor 2-4 personen met slaapkamer, woon/slaapkamer, badkamer, kitchenette en een zonnige mansarde op de bovenverdieping die een blik biedt op de rivier en de heuvels. Beddengoed, handdoeken, elektra, water en internet zijn inbegrepen om uw verblijf nog aangenamer te maken. Bekijk hier de foto's van het appartement.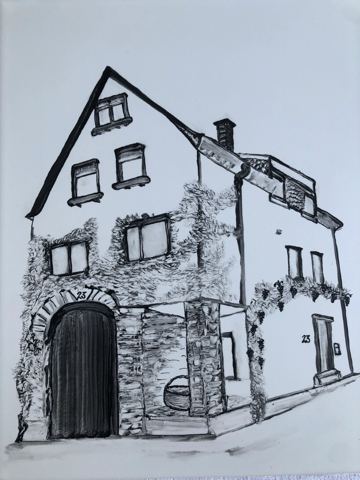 Het appartement bevindt zich op een kleine wandelafstand (150 meter) van de rivier De Moezel en is een perfecte uitvalsbasis voor fietstochten, wandelingen, motortochten of toeristische uitstapjes… En natuurlijk wijnproeverijen! Zie ook onze Top 10 to do in en om Enkirch.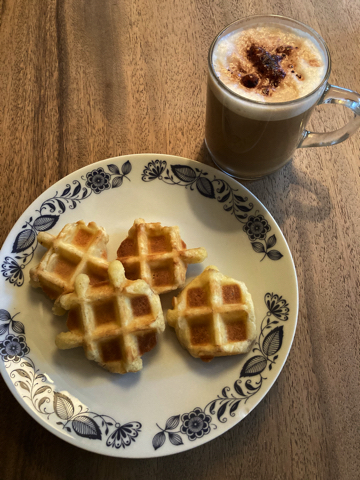 In onze 'Stube' kunt u elke ochtend genieten van een royaal ontbijt met verse, huisgemaakte gerechten, streek- en seizoensproducten.
Tevens kunt u 's avonds ook culinair genieten in een huiselijke atmosfeer tijdens het dagelijks wisselende gastendiner. In overleg houden we uiteraard rekening met allergieën of specifieke voedsel voorkeuren.

Huren van het appartement kan vanaf drie nachten voor:
€ 75,- per nacht voor 2 personen
€ 85,- per nacht voor 3 personen
€ 90,- per nacht voor 4 personen
Eindschoonmaak kunt u bijboeken á € 25,-.
Opmerkingen:
Huisdieren niet toegestaan
Dit is een niet rokers appartement
Traplopen is noodzakelijk – er is geen lift aanwezig.
Meer details over uw verblijf bij ons vindt u hier.

Voor reservering en/of verdere informatie, bel of mail Hannelore: 
+31 (0) 625 031 674
hmdekeyser@terwadding.nl
Zum Herrenberg 23, 56850 Enkirch